How to order
You can order Learn Freelancing's new Proofreading and Editing Course from here. The order is put through STRIPE, a new company that has been described as 'the new PayPal'. The company is already valued at $500 million, and is completely safe and secure for online transactions.
If you have bought the book already, you'll just need the Download Version of the main course, which comes with the free extra exercises. This is the most popular version.
(You can also be sent a specially printed and packaged de luxe version of the course (including The Pocket Book of Proofreading) with two free editing pens in attractive folders. Choose this option if you prefer not to print out the course yourself.
Please note that delivery of the de luxe version (although sent first class) can take up to 10 to 14 days as each version is assembled and prepared individually.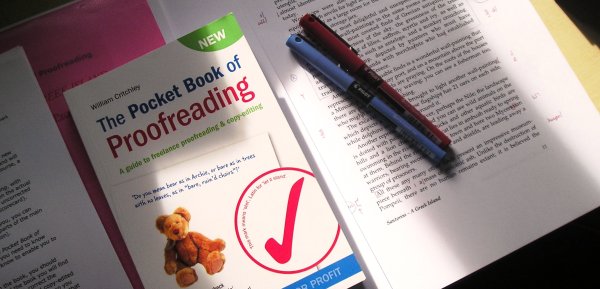 NB: all options include FREE advice and answers by email to any questions about the course, your work, and also finding freelance work.
NB:
You can pay with
PayPal
if preferred.
Simply send an email to editor@learnfreelancing.com (include your name) and ask for a 'PayPal invoice' for the download version of the Learn Freelancing Proofreading & Editing Course.
Payment methods - Stripe
You can pay securely online via this site
Refund guarantee applies
If not entirely satisfied with your course, simply return it in good condition within 30 days for a FULL refund. Refunds for downloaded material cannot normally be made, unless it can be shown there was a technical fault.
Ordering options
Learn Freelancing Proofreading and Editing Course 2021 (Full Download Version)

£59.90 £34.95
With £24.95 discount!
Huge extra October 2023 discount applies!
If you have bought a paperback copy of The Pocket Book of Proofreading (from Amazon) or a Kindle version, you can claim your copy of the Learn Freelancing Proofreading and Editing Course with a £24.95 saving.
Conditions of sale:
1) you must agree to read the entire text of the proofreading book before starting work on the main course (you need to learn the 'nuts and bolts' first).
2) send an email to editor@learnfreelancing.com with approximate date of purchase of either paperback or Kindle version with your name.
3) order this item.
NB: This offer is on a 'while stocks last' basis.
Note: The Download Version arrives immediately. Usually I also send two 'Welcome' emails with more details to help you get started but if later in the day, these may not reach you until the morning. Also occasionally the download link may go into the 'spam' folder so please check here first if you cannot find the download link email in your inbox.
(PayPal payments also accepted. Just email editor@learnfreelancing.com and request a PayPal invoice.)
Proofreading and Editing Course, de luxe edition


£99.90
Save today! Save £££s with special online discount
Normal price £169.90 – get it now for just £99.90
Learn Freelancing's professional Proofreading and Editing Course pre-printed and in attractive folders.
First class postage and packaging is free, and two editing pens are included at no extra charge.
Note: please be sure to have read The Pocket Book of Proofreading before starting on this course.
Please note delivery is not immediate and can take up to 10-14 days. Each course is printed, prepared and packed by hand.