Help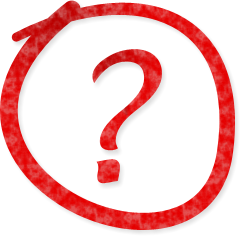 If you have any problems downloading the Learn Freelancing's new Proofreading and Editing Course, please send us an email.
All replies are answered individually, without auto-responders or requests for log-in details and passwords.
You should not normally have any problems. You will need software capable of reading PDF files and a printer to print out the complete course.
Once you have downloaded the course and the extra free exercises, open the PDF documents and print out each part. If you are unable to print out or download the course material, you can also order a copy to be sent to you by post (see how to order).
Begin with the free exercises (EE1U, EE1C, EE2U and EE2C), then MS1, PS1 and finally PS2.
PS: Please don't worry if this seems complicated. It's much easier than it looks!
PPS: Please feel free to email the editor for any non-technical queries too, however simple they might seem, on proofreading and editing generally.
Send your email to: editor@learnfreelancing.com
Frequently asked questions
How do I open a PDF file?

Mac OS 10 and newer and most distributions of Linux come with software suitable for opening and printing PDF files, but Windows does not. Suitable software is available for Windows free of charge, however, such as Acrobat Reader or much more lightweight alternatives such as Foxit Reader and the open source Sumatra PDF.

However, chances are you'll have suitable software already.


How do I open a zip file?

A zip file is a type of archive – a file which stores, and usually compresses, other files. Learn Freelancing's professional Proofreading and Editing Course is distributed as a zip file.

Windows XP and later, Mac OS 9 and later and most distributions of Linux can handle zip files natively.

If you are having trouble in Windows (perhaps you have a trial of an archiving package installed which has run out), try right-clicking the zip file, opening the 'open with' submenu and choosing 'compressed (zipped) folders'. If you are still having trouble, you can download an archiving utility such as the excellent 7-Zip.

If you are having trouble in Mac OS, try the Unarchiver.

Is there a certificate upon completion?

The point to remember about "certificates" offered by some businesses, especially mail-order businesses (they are indeed businesses and solely motivated by profit) is that publishing companies actually take absolutely no notice of them, whether they are called a Diploma or a Certificate.

They look nice on your wall, cost a fortune, and are worth precisely nothing, i.e. worthless. (They are used to increase sales.)

Publishing companies will usually send you a short 2-3 page test, and it is your ability to pass such a test that decides whether they will offer you freelance work and/or place you on their lists of available freelances.

You don't need a "certificate" to be sent one of these tests, of course.

How many pages per hour do I proofread?

Proofreaders and copy-editors work on an average of 10 pages per hour. With certain kinds of books with smaller page sizes (e.g. fiction, novels, westerns), you might be expected to read more.

Can I buy just the digital download versions of the proofreading book and the proofreading course?

Yes. Both book and complete course are now available as downloads.

How do you manage to make your course such good value for money?

Firstly, the material is first class, and professionally written and produced by an experienced proofreader and editor.

Secondly, because the material costs less as a download, the price can be reduced. Most mail-order organisations running proofreading and copy-editing courses charge exorbitant fees that are not worth the money.

Thirdly, well, the choice is yours. Both book and course provide absolutely all you need to know on how to succeed as a freelance proofreader or copy-editor.

Can I buy just the digital download versions of the proofreading book and the proofreading course?

Yes. Both book and course are now available as download material.